Sue Braun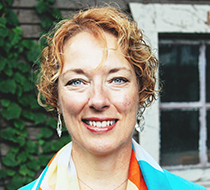 Sue is a native of Chicago and holds a master of arts in Christian ministry with an emphasis in spiritual formation from North Park Theological Seminary, as well as a certificate in spiritual direction from The Claret Center, Chicago. She has practiced spiritual direction since 2006 and marvels at the work God does in peoples' lives when they begin to tell their story. As a former staff member at Park Community Church, she helped people find their passion in ministry. Sue spent seven years on staff in University Ministries at North Park University as small group coordinator. Sue has worked in the public and nonprofit sectors, as a food service manager and an executive assistant and speaker for a Chicago nonprofit.
Rev. Helen Cepero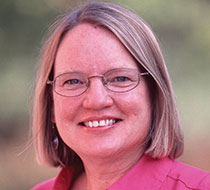 Rev. Helen Cepero is a spiritual director, retreat leader, and teacher who served on the faculty at North Park Theological Seminary as the director of spiritual formation before relocating to Anchorage, Alaska. An ordained minister in the Evangelical Covenant Church, Helen is the author of Journaling as a Spiritual Practice: Encountering God Through Attentive Writing (2008), and has published in the formation series by InterVarsity Press as well as other journal articles and essays. She completed her spiritual direction training at Mercy Center in Burlingame, Calif., and maintains an active practice as a director and teacher. Currently, she is an online instructor for the Center for Spiritual Direction.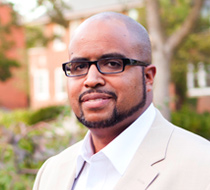 Associate Professor of Communications at North Park University
Dr. Hodge has over 17 years of urban youth work under his belt. He has worked for and with organizations such as Young Life and World Vision and has done work with undocumented youth in Los Angeles. He was a youth pastor for many years and continues to advocate for urban youth justice issues.
Professor of Biblical and Theological Studies at North Park University
Dr. Johnson is an authority on evangelicalism and world religions, and the Hebrew Bible. Having grown up wrestling with injustice in the slums of New Delhi, he enjoys guiding students through life's big questions.
Dr. Carolyn Johnson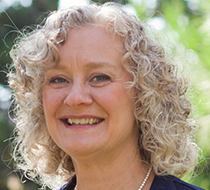 Carolyn Johnson served with Covenant World Mission as a missionary to Thailand from 1986 to 2007, living and working in the Northeast region, also known as Isaan. Her ministry included training church leaders, developing a Bible study curriculum in Thai, counseling married couples, mentoring church planters, and serving as the mission country coordinator. Dr. Johnson graduated with a BA from Mills College, an MDiv from Fuller Theological Seminary, and a doctor of missiology from Western Seminary. Ordained by the ECC in 1991.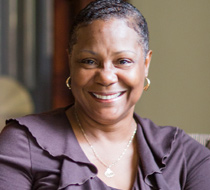 Associate Director of Field Education
Rev. Deborah Penny assists students in developing skills and competencies for ministry through assessment, career planning, internships, and clinical pastoral education experiences. She co-leads some of the Field Education courses and regularly meets with students to plan their components and reflect on their experiences.
Dr. John Wenrich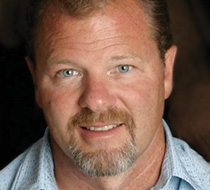 Dr. John Wenrich is the director of congregational vitality for the ECC and teaches in the certificate in congregational vitality program at NPTS. Wenrich works with denominational conference staff throughout North America to provide ministry resources, guidance, and support to established churches. He also speaks internationally on the topic of congregational vitality and leadership and is currently coaching a number of denominations in the International Federation of Free Evangelical Churches. He travels extensively, encouraging and equipping Christian leaders and churches around the world to become healthy and missional. Wenrich earned his MDiv at Denver Seminary and DMin at Fuller Theological Seminary.