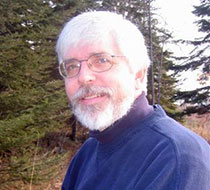 Philip J. Anderson
Professor Emeritus of Church History
Dr. Phil Anderson began teaching at North Park in 1979 after earning his doctor of philosophy degree at England's Oxford University, focused on English Puritanism. He received his BA from the University of Minnesota, his MDiv from Bethel Theological Seminary and his ThM from Princeton Seminary. He is ordained by the Evangelical Covenant Church and teaches the Seminary's core courses on Covenant history and theology. Anderson has published extensively, as both editor and author, including a history of the Northwest Conference of the Evangelical Covenant Church, volumes on Swedish-American life in Chicago and Swedish-American life in the twin cities, and essay collections in honor of C. John Weborg, H.A. Barton, and Zenos Hawkinson.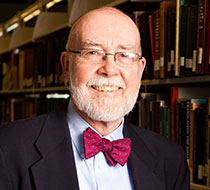 Robert Hubbard
Professor Emeritus of Old Testament
Dr. Robert Hubbard served on the North Park Theological Seminary faculty from 1995 to 2012, and continues to teach Old Testament courses in retirement. He previously taught at at Denver Seminary from 1976–1995 and served as an active duty chaplain in the U.S. Navy for four years and chaplain in the U.S. Naval Reserve from 1974 to 2000.
He is author of The Book of Ruth: New International Commentary on the Old Testament (Eerdmans, 1988), which received the Christianity Today Critics Choice Award as the best commentary of 1989. He is also author and co-author of numerous other books and serves as general editor of several commentary series. Fluent in Spanish, he is liaison to the Hispanic Summer Program, of which North Park is a member. He is ordained by the Evangelical Free Church of America and he and his wife, Pam, are members of Grace Covenant Church.

Paul Koptak
Professor Emeritus of Homiletics
A graduate of North Park Theological Seminary, Dr. Paul Koptak received his PhD in Old Testament and Rhetoric studies from Northwestern University. He returned to the seminary in 1993 as the Paul and Bernice Brandel Professor of Communication and Biblical Interpretation, teaching courses in preaching, Old Testament, and spiritual formation. He also advised students in the Doctor of Ministry in Preaching program of the Association of Chicago Theological Schools. Dr. Koptak is ordained by the Evangelical Covenant Church and was editor of The Covenant Quarterly. In addition to teaching and preaching in local churches, he led worship as a member of the Seminary's old-time country gospel band, The Lonesome Theologians. His writings include The NIV Application Commentary: Proverbs and articles on intertextuality in Dictionary for Theological Interpretation of the Bible and Dictionary of the Old Testament: Wisdom, Poetry, and Writings.
Carol Norén
Professor Emerita of Homiletics
Dr. Carol Norén came to North Park Theological Seminary to equip women and men for preaching and leading worship. Dr. Norén serves on the United Methodist Commission on Archives and History in northern Illinois, and has assisted formerly Swedish-language congregations in translating archival material. Prior to coming to North Park, Dr. Norén taught at Duke University Divinity School and was a part-time instructor at Princeton Theological Seminary. She has been a visiting professor at Ormond College in Melbourne, Australia; Stockholm School of Theology in Sweden; and Iliff School of Theology in Denver, Colorado. Dr. Norén previously served as associate pastor at Salem United Methodist Church in Barrington, Illinois, and as pastor at two Methodist churches in Manchester, England. Her published works focus on worship and preaching including The Woman in the Pulpit, In Times of Crisis and Sorrow, and What Happens Sunday Morning: A Layperson's Guide to Worship. She is also a former contributing editor to The Minister's Manual, and is currently on the editorial board of Preaching magazine.

Klyne Snodgrass
Professor Emeritus of New Testament
Dr. Klyne Snodgrass served as a faculty member for 41 years (1974-2015) at North Park Theological Seminary after receiving his PhD from the University of St Andrews. His tenure includes serving as the Paul W. Brandel Professor of New Testament Studies, and he is recognized as a leading scholar for his work on New Testament parables which was compiled in the comprehensive book Stories With Intent. He has also been an influential voice within the Evangelical Covenant Church and broader ecclesial world for women in ministry, and has authored several articles on the topic including his paper "A Case for the Unrestricted Ministry of Women." His other publications include the NIV Application Commentary: Ephesians and his forthcoming book Who God Says You Are. Alongside of his role as a full-time professor, he served as the Dean of Faculty from 1988-1993. In his retirement, he has stayed connected to the seminary and has continued to teach.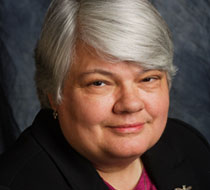 Norma Sutton
Professor Emerita of Theological Bibliography
Norma Sutton served as the Seminary librarian and professor of theological bibliography from 1979 to 2012. Her legacy includes shaping the theological and biblical collections, and teaching courses in the spiritual formation program. She was also a primary coordinator of the Prayer and Life in the Spirit course, which has brought together seminarians from across Chicagoland to study and learn together.
Professor Sutton holds an MA in librarianship from Emory, an MA in theology from Notre Dame, an MDiv from Associated Mennonite Biblical Seminaries, and a BS in Nursing from Goshen College.
C. John Weborg
Professor Emeritus of Theology
Dr. C. John Weborg developed the spiritual formation and spiritual direction programs at North Park Theological Seminary during his tenure as full-time professor of theology (1975 to 2003) and in the years following his formal retirement. He continued to teach regularly until 2011, and remains active in the life and spiritual development activities of the Seminary. In addition to his interest in spirituality, he has also taught widely in the areas of Pietism, worship, and liturgy; pastoral issues in healthcare; and systematic theology.
In 2010, North Park's spiritual direction program was named in honor of Weborg. The C. John Weborg Center for Spiritual Direction continues to train women and men in the practice and ministry of spiritual direction in the Christian tradition.
Frances Anderson
Professor Emerita of Christian Education
In 1975, Frances Anderson became the first full-time female faculty member at the seminary as the Assistant Professor of Christian Education. Originally studying to be a nurse in order to do mission work, she became interested in the field of Christian Education while studying at North Park. Prior to teaching at North Park Theological Seminary, she served as the Director of Children's Work with the ECC (1957-67) and as the Minister of Christian Education at First Covenant Church in St. Paul, MN (1967-75). While teaching at North Park, she received her PhD in Christian Education from Garrett Evangelical Theological Seminary. Believing that "Christian Education is Pastoral Ministry," she sought to help her students be both educators and theologians in the church. Her legacy continues in the Make and Deepen Disciples department of the ECC.
Fredrick Holmgren
Professor Emeritus of Biblical Literature
An ordained Covenant pastor, Frederick Holmgren began teaching at North Park Theological Seminary in 1960 as Professor of Biblical Literature after serving churches in New York and Michigan. Graduating first from North Park Theological Seminary, he later received his Master's degree and Th.D. from Union Theological Seminary. A scholar of the Old Testament, he became very passionate about Jewish-Christians relations after also studying in Germany. He was a visiting scholar at Hebrew Union College Institute of Religion in Cincinnati while working on his book The God Who Cares: A Christian Looks at Judaism. His other works include With Wings as Eagles: Isaiah 40-55.
Everett Jackson
Professor Emeritus of Pastoral Care
Everett Jackson began his ministry career as an ordained pastor in the Church of God. He served two congregations in Illinois for a total of 14 years before becoming a faculty member at North Illinois University. Originally receiving a master's degree in Continuing and Adult Education from Northern Illinois University, he went on to receive his M.Div from Garrett Evangelical Theological Seminary and a D. Min from Chicago Theological Seminary.
Wayne C. Weld
Professor Emeritus of Missions
Wayne Weld served in numerous roles throughout his ministry and teaching career with the Evangelical Covenant Church. He received two degrees from Fuller Theological Seminary: a Master's degree in Missions and a Doctor of Missiology. He served as a missionary in Colombia and Ecuador, as well as Professor and Academic Dean at United Bible Seminary in Medellin, Colombia. He began teaching at North Park Theological Seminary in 1975 as Professor of Missions. His other roles within the denomination include serving on numerous boards such as the World Mission advisory board, Inter-church Relations, and Neighbors In Need as well as several interim pastorates in California, Washington, Ohio, and Illinois.