Burgh Hall
Burgh Hall is the social residence hall; students often leave their doors open so they can pop in and out of their friends' rooms for games, studying, movie nights, or just hanging out. Students from across campus tend to congregate in Burgh: the lobby is a comfortable hangout spot, as are Burghatory (study and game rooms) and Java Haus (student-run, late-night snack shop) in the basement.
Burgh Hall
Burgh Hall is on the south side of campus near Anderson Hall, Magnuson Campus Center, and many apartments and houses.
Lobby
The Burgh Hall lobby is a popular hangout spot for students from all over campus.
Burghatory
Burgh's basement is affectionately known as Burghatory, and is home to a study room and a rec room with pool and ping pong tables.
Shared Kitchen
A shared kitchen and vending machines are also available for residents' use.
TV Lounge
The first floor of Burgh Hall includes a TV lounge and lots of comfortable seating.
Living Floors
Burgh's living floors make it convenient for residents to get to know their neighbors.
Furnished Rooms
Burgh rooms are equipped with stackable and movable furniture so residents can create the perfect arrangements for their needs. Along with beds and closets, every Burgh room is furnished with desks and chairs that are movable so you can maximize your space.
Co-ed Living
One floor in Burgh is reserved for women, mostly freshmen and sophomores. (The first floor is divided by the lobby, with one wing for men and one for women.)
Lots of Natural Light
All Burgh Hall rooms have large windows, letting in lots of natural light and fresh air.
Quick Facts
First- and second-year students
3 male floors; 1 female floor
200 residents total
Resident Assistant on each floor
Area Coordinator lives in the building
Across from Magnuson Campus Center and Anderson Hall
Front desk staffed 24 hours a day
Bike storage room
Vending machines
Community kitchen
Laundry room in basement
Common lounge with big-screen TV, cable, and DVD player
Burghatory: the basement, housing a study room, game room, and Java Haus
Meet the Assistant Director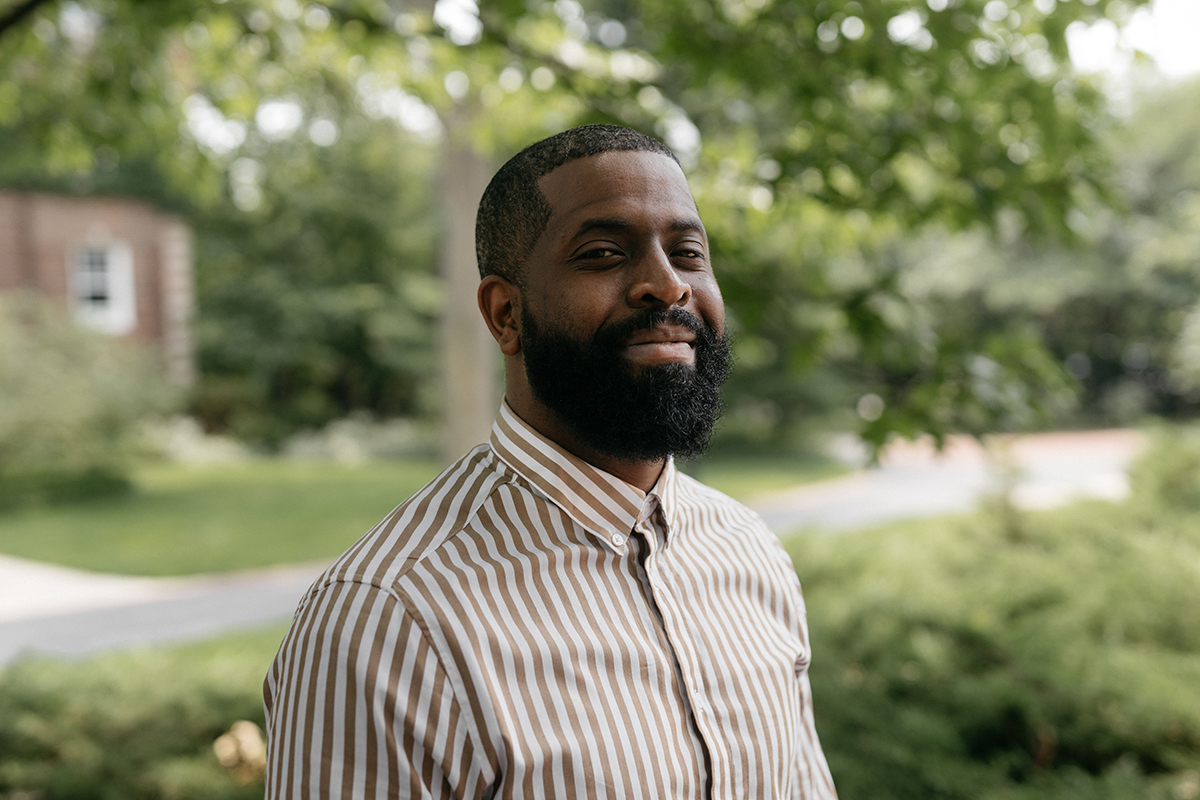 Anwar Robinson is the Assistant Director of Residential Curriculum at North Park University. He oversees the areas of Sawyer Court Apartments and Burgh Hall. Mr. Robinson has over ten years of experience in higher education and is passionate about student engagement and collaborating with different offices within a university setting. He has created programs geared toward first-generation students and at-risk college students. He has a background in political science and began his career experience at Jackson State University as a residence life manager. Additionally, Mr. Robinson has experience working for state and national government and utilizes that experience to create civic-centered principles in residence life. Anwar holds a BA in political science and government from Bethune-Cookman University and Master of Arts degree from Jackson State University in political science and public administration.
What's your favorite thing about your job? 
My favorite thing about working at North Park University is engaging with students. I also like serving as an invaluable resource to students and connecting them with other departments on campus that can aid in their development.
What do you most look forward to within Res Life this academic year? 
I look most forward to helping create the residential curriculum at North Park. Incorporating self-development, community engagement, diversity, learning, and Christ in our daily interactions, policies, and program development will help build a holistic experience for both the students and staff at North Park University.
What do you like to do on your days off (hobbies/interests)? 
I like exploring the great city of Chicago. Most weekends you will find me in one of the different neighborhoods of Chicago. Hyde Park, Lincoln Park, and the Loop are so far my favorite places to visit in Chicago.
Anything else your NPU residents should know about you?
My residents should know I will strive to be a great resource, advocate, and source of motivation. I have a vested interest in their development and want to ensure they are successful academically, emotionally and are well rounded.