Sawyer Court
Sawyer Court is located just south of the main campus center in the Albany Park neighborhood and shares a street with our neighboring Hibbard Elementary and Albany Park Multicultural Academy Middle School. Similar to Park North, it blends apartment living with community activities, offering the best of both worlds.
Sawyer Court
Sawyer Court is a classic courtyard apartment building located just south of the central campus on Sawyer Avenue.
Semi-furnished Apartments
Sawyer Court apartments are furnished with bedroom and some living room furniture, but there is plenty of space to add your own items and creativity.
Full, Upgraded Kitchen
Each apartment includes a full kitchen with a dishwasher and built-in microwave.
Quick Facts
Upper-level men and women
25 3-person apartments
75 residents total
2 Resident Assistants for the building
Area Coordinator shared with Burgh Hall
On Sawyer Ave., with easy access to both campus and city amenities
Building entry secured by electronic lock and apartment keys
Laundry room in basement
Storage units in basement
Apartments
Sawyer Court is an updated courtyard-style Chicago apartment building. Each two-bedroom apartment features:
Hardwood floors
Central air conditioning
Full bathroom
Full kitchen with a dishwasher
Stackable bedroom furniture
Some living area furniture
Meet the Assistant Director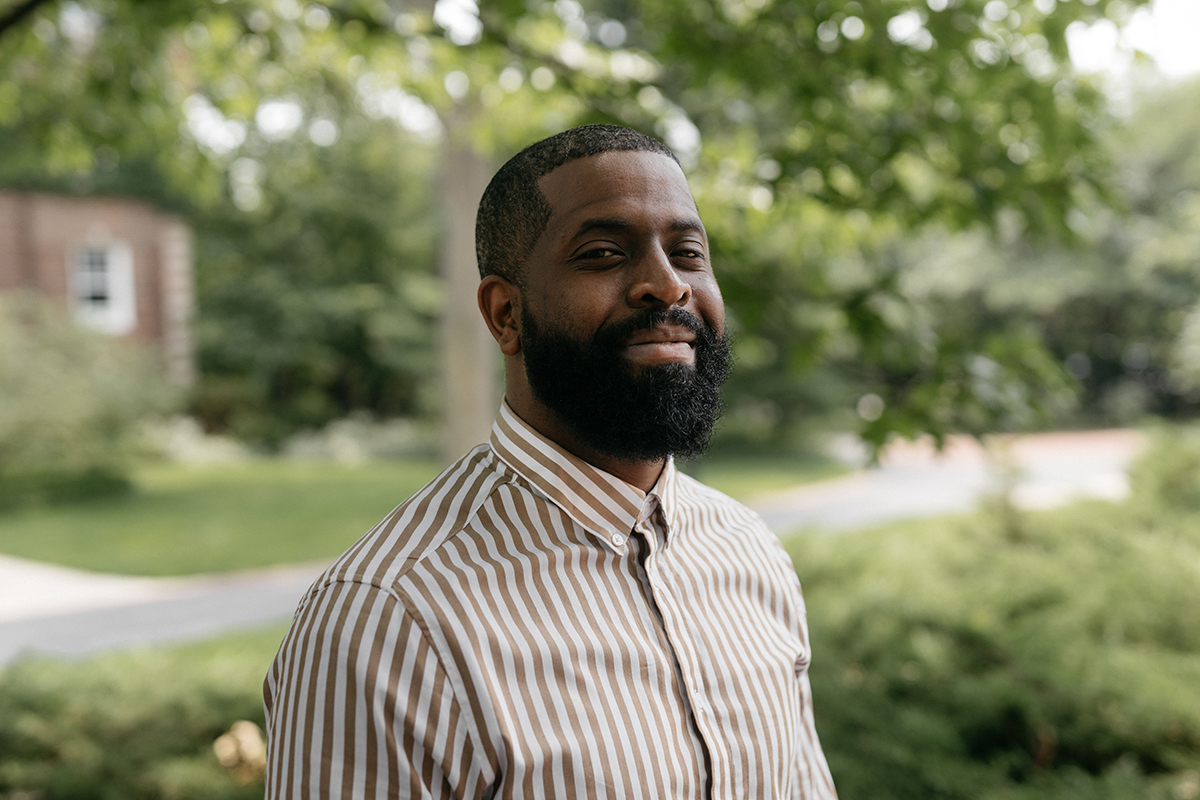 Anwar Robinson is the new Assistant Director of Residential Curriculum at North Park University. He will oversee the areas of Sawyer Court Apartments and Burgh Hall. Mr. Robinson has over ten years of experience in higher education and is passionate about student engagement and collaborating with different offices within a university setting. He has created programs geared toward first-generation students and at-risk college students. He has a background in political science and began his career experience at Jackson State University as the residence life manager. Additionally, Mr. Robinson has experience working for state and national government and utilizes that experience to create civic-centered principles in residence life. Anwar holds a BA in political science and government from Bethune-Cookman University and Masters of Arts degree from Jackson State University in political science and public administration.
What's your favorite thing about your job? My favorite thing about working at North Park University is engaging with students. I also like serving as an invaluable resource to students and connecting them with other departments on campus that can aid in their development.
What do you most look forward to within Res Life this academic year? 
I look most forward to helping create the residential curriculum at North Park. Incorporating self-development, community engagement, diversity, learning, and Christ in our daily interactions, policies, and program development will help build a holistic experience for both the students and staff at North Park University.
What do you like to do on your days off (hobbies/interests)? 
I like exploring the great city of Chicago. Most weekends you will find me in one of the different neighborhoods of Chicago. Hyde Park, Lincoln Park, and the Loop are so far my favorite places to visit in Chicago.
Anything else your NPU residents should know about you?
My residents should know I will strive to be a great resource, advocate, and source of motivation. I have a vested interest in their development and want to ensure they are successful academically, emotionally and are well rounded.