Linda Cannell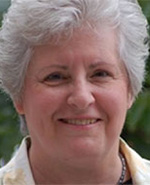 Dr. Linda Cannell retired as the academic dean at North Park Theological Seminary in December 2011. For two years, she was Lois W. Bennett Distinguished Professor of Educational Ministries at Gordon-Conwell Theological Seminary, and for nineteen years before that professor of educational ministries and director of the doctor of philosophy in educational studies program at Trinity Evangelical Divinity School. She has served as a minister of education, as a faculty member at Winnipeg Theological Seminary (now Providence Seminary), Regent College, Vancouver, Ontario Theological Seminary (now Tyndale Seminary) in Toronto, and as a guest lecturer at colleges and seminaries in Canada, the United States, the Philippines, Kenya, Brazil, among other countries. She has served in several capacities on church staffs. In Canada, she directed EEQUIP Ministries for eight years serving as a consultant to churches, denominations, and theological schools in Canada and the United States.
Paul de Neui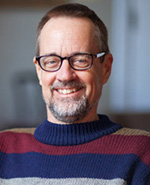 Dr. Paul de Neui served as a Covenant missionary in Thailand from 1987 to 2005, working with national leaders in a variety of holistic ministries. He regularly teaches travel courses that take students around the world to explore the history and practice of Christian ministry in a variety of contexts, and promotes intercultural competency as an integral piece of the seminary process for all students. He earned his MDiv, ThM, and PhD at Fuller Theological Seminary.
John Wenrich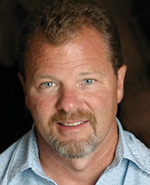 Dr. John Wenrich is the director of congregational vitality for the Evangelical Covenant Church (ECC). Wenrich works with denominational conference staff throughout North America to provide ministry resources, guidance, and support to established churches. He also speaks internationally on the topic of congregational vitality and leadership and is currently coaching a number of denominations in the International Federation of Free Evangelical Churches. He travels extensively, encouraging and equipping Christian leaders and churches around the world to become healthy and missional. Wenrich earned his MDiv at Denver Seminary and DMin at Fuller Theological Seminary.