Every autumn, one or more distinguished biblical scholars come to the Seminary to focus on current developments in biblical studies and the task of preaching. The Lund Memorial Scholarship was founded by Hugo A. Anderson in 1960 in memory of Dr. Nils W. Lund, dean and biblical scholar at the Seminary from 1922–1954.
The Lund Lectures take place in September, in the days before the Symposium on the Theological Interpretation of Scripture.
2017 Lund Lectures
September 27–28, 2017; 9:00 am–Noon
Isaacson Chapel at North Park University
Campus Map
This annual two-day lectureship is free and open to the public.
Schedule
Wednesday, September 27
Old Testament Lund Lectures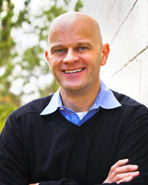 Rev. Dr. Brent A. Strawn,
Professor of Old Testament, Candler School of Theology, Emory University
The Difference Between the Right Word and the almost Right Word (of God):
On the Nature of Holy Scripture
Lecture 1 – The Greatest "Story" Never Told: Rethinking the Bible's Macrogenre
Lecture 2 – "I Am Large, I Contain Multitudes": The Poetics of Scriptural Contradiction
Thursday, September 28
New Testament Lund Lectures



Dr. Grant Macaskill,
Kirby Laing Chair of New Testament Exegesis, King's College, University of Aberdeen
Lecture 1 – The Mystery Revealed: Christ and Cosmos
Lecture 2 – In the Likeness of the Image: Participating in Providence
Watch In person or Online
Interactive live streaming of the lectures will be available.  All are welcome to attend either in person or online. No RSVP is required.
With questions, please contact Luke Palmerlee at (773) 244-5240 or lrpalmerlee@northpark.edu. 
Previous Lectures
2016: Dr. Susan Eastman, Associate Research Professor of New Testament, Duke Divinity School, and Dr. Iain Provan, Marshal Sheppard Professor of Biblical Studies at Regent College
2015: Dr. Bo Lim, associate professor of Old Testament at Seattle Pacific University, and Dr. Emerson Powery, professor of Biblical Studies at Messiah College.
2014: Dr. Beverly Roberts Gaventa, distinguished professor of New Testament at Baylor University, and Dr. Tremper Longman, Robert H. Gundry Professor of Biblical Studies at Westmont College
2013: Dr. Paul Tribilco, professor of New Testament at Otago University, and Dr. M. Daniel Carroll Rodas, distinguished professor of Old Testament at Denver Seminary.
2012: Dr. Stephen Barton, reader in New Testament (retired) at Durham University, and Dr. Dennis T. Olson, Charles T. Haley Professor of Old Testament Theology at Princeton Theological Seminary
2011:  Dr. Bruce W. Longenecker, professor of religion and W.W. Melton Chair at Baylor University, and Dr. Hugh G.M. Williamson, Religious Professor of Hebrew at the University of Oxford